Jun 14, 2018 @ 09:00 AM — by Francis Clark M.D.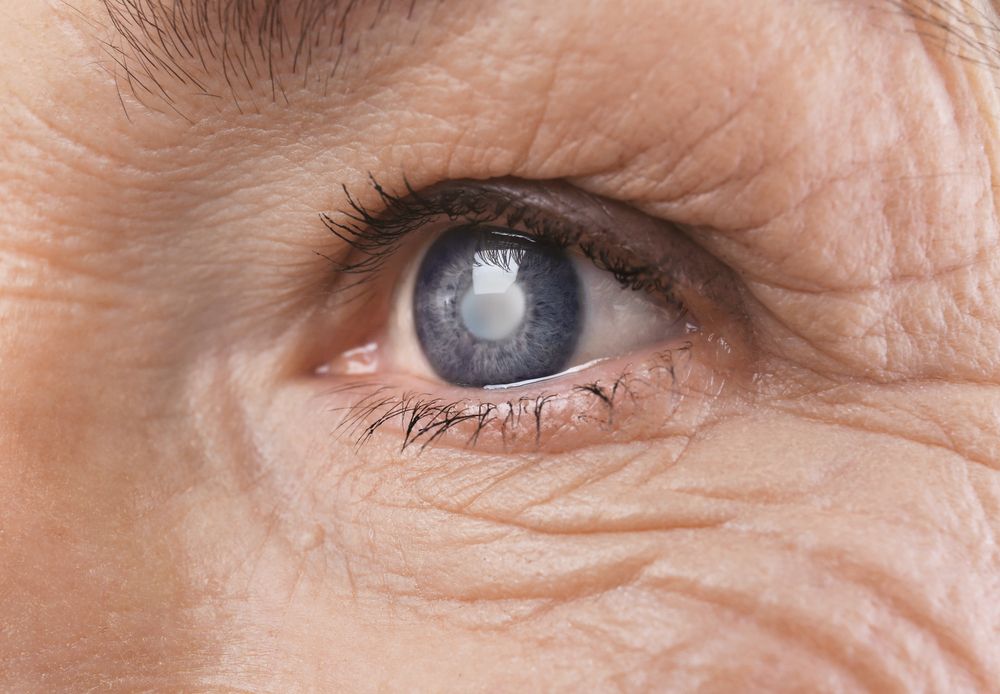 Cataracts are common and occur when protein cells break apart and gather on the lens of the eye. If left untreated, this condition can lead to blindness. Fortunately, cataract surgery allows us to preserve patients' vision so they can reclaim their quality of life.
At Ophthalmology Physicians and Surgeons, PC in Philadelphia, PA, our doctors explore the topic of cataracts and discomfort, and discuss common symptoms and treatments for this eye condition.
Are Cataracts Painful?
Cataracts can cause a number of symptoms. Fortunately, pain is not generally one of them. In fact, cataracts do not make the eyes red, itchy, or uncomfortable. Therefore, in order to receive appropriate treatment, it is important to take note of other signs and symptoms that could indicate a problem.
What Are the Most Common Symptoms of Cataracts?
When a cataract first occurs, it may only affect a small percentage of the eye lens. As the condition progresses, you may notice more prevalent symptoms, including:
Cloudy, dim, or blurry vision
Poor visibility at night
Light sensitivity
The appearance of halos around lights
Need for brighter light during tasks such as reading and writing
A noticeable fading of colors
Sudden or frequent changes in vision prescription
Double vision in a single eye
If you notice any of these symptoms, or any other signs such as flashes of light, eye pain, or headaches, contact an ophthalmologist right away. The longer eye conditions are left untreated, the higher the risk for vision damage.
How to Know When it Is Time for Cataract Surgery
In some mild cases, monitoring the condition is sufficient. However, the choice to proceed with cataract surgery is typically determined by the level of difficulty patients experience while performing routine tasks. If driving, reading, and writing are becoming increasingly challenging, it may be time to consider cataract surgery.
About Cataract Surgery
Cataract surgery is typically performed as an outpatient procedure and can usually be completed in under one hour.
To begin the process, the eye is numbed for your comfort. Next, your doctor will use an operating microscope to make a tiny incision in the surface of the eye, close to the cornea.
The clouded lens is them broken up with the use of an ultrasound probe. This process is referred to as phacoemulsification. The small pieces of the clouded lens are suctioned out of the eye, and an artificial lens is placed to help your eye focus after surgery.
Healing and Recovery following Cataract Surgery
After your cataract surgery, you will be provided with specialized eye drops that will help prevent post-operative infection and alleviate inflammation. Most patients experience a noticeable improvement in their vision only a few days following the surgery. In most instances, routine activity can be resumed within the first week.
During the recovery process, you will return to our office for routine follow-up visits. This will allow your doctor to monitor your progress and ensure everything is going as it should. Once your vision has stabilized, we will determine whether glasses are necessary. This will mostly be contingent on the type of intraocular lens that was placed during the procedure.
Learn More about Cataract Surgery
Cataracts can seriously impede your vision and have a negative impact on your quality of life. A simple procedure can eliminate cataract symptoms and help you return to your normal routines with ease. To learn more, contact us online or call us at (215) 672-4300.